Environmental Mandate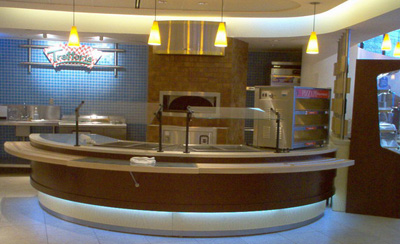 To work with designers and clients. To use wood materials that are from sustainable forests; to use adhesives and finishes that are very low in VOC's that do less harm to our environment than their conventional counterparts.

To recycle all our by-products with suitable wood off-cuts going to local schools. Scrap metals cardboard and paints are sent for further processing.

We sort all demolition site materials and recycle as much as possible. We only landfill products that cannot be re-used.

To constantly review how we can improve our manufacturing techniques and the products that are used to build a safer and better environment.
Latest

Work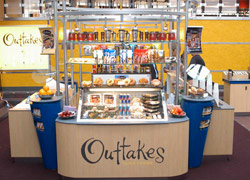 Commercial food and beverage kiosk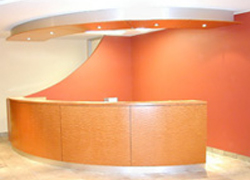 Custom reception desk and lighting